Ladan Hajipour – Wrist & Hand Surgeon Manchester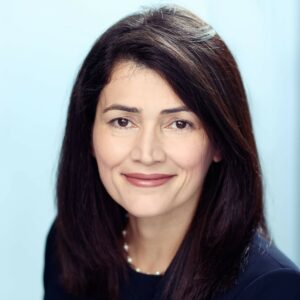 Welcome
Ladan Hajipour is a Consultant Orthopaedic Surgeon with a clinical practice exclusively devoted to hand and wrist surgery. She has an adult and paediatric NHS practice based at University Hospital of South Manchester, Wythenshawe.
She treats all aspects of both soft tissue and degenerative hand and wrist disorders. She is a graduate from University of Dundee, has completed her junior training in Newcastle and Glasgow and her specialist orthopaedic training in Leicester with many prestigious prizes. She has completed her fellowship in the renowned Pulvertaft Hand Unit in Derby and has been a consultant since 2012.
BMI The Alexandra Hospital
I have received fast excellent care from Miss Hajipour in relation to the surgical treatment of a trigger finger. The procedure was fast and the resulting scar almost imperceptible. A beautiful job. Miss Hajipour has a great sense of humour which put me at ease before, during and after the fast efficient surgical operation and I cannot recommend her highly enough.
– Patient at BMI The Alexandra, June 29th 2018
BMI The Alexandra Hospital
Miss Hajipour took her time, listened, and clearly explained the treatment I was having. She also gave me further reference points through which I was able to seek more information. All of this support helped me to consent to the treatment – but it was also very reassuring. The support and care give was consistent pre and post operative.
– Patient at BMI The Alexandra Hospital, April 16th 2018